Grace Women's Development (formally Ardoyne Women's Group) was incorporated on the June 1984 as a Company Limited by Guarantee and recognised as a registered Charity in August 2016. We are a community resource for women and their families, that advances education and training through the delivery of programmes, courses, and initiatives, mentoring and guidance. From 2012, we operated from Belfast City Council's Ardoyne Community Centre where we had access to rooms for the women's use as well as a room to use for crèche facilities. We moved into our new purpose-built centre on 9th December 2020.
Strategic partnerships between GRACE and like-minded organisations can deliver mutual benefit, enable new outcomes, and create considerable benefit for the local community. We are ready for this challenge and open for business.
We would like to take this opportunity to recognise the hard work and commitment of Grace Women's Development's staff, who have shown leadership, drive determination, and passion throughout the years, particularly during the new build project.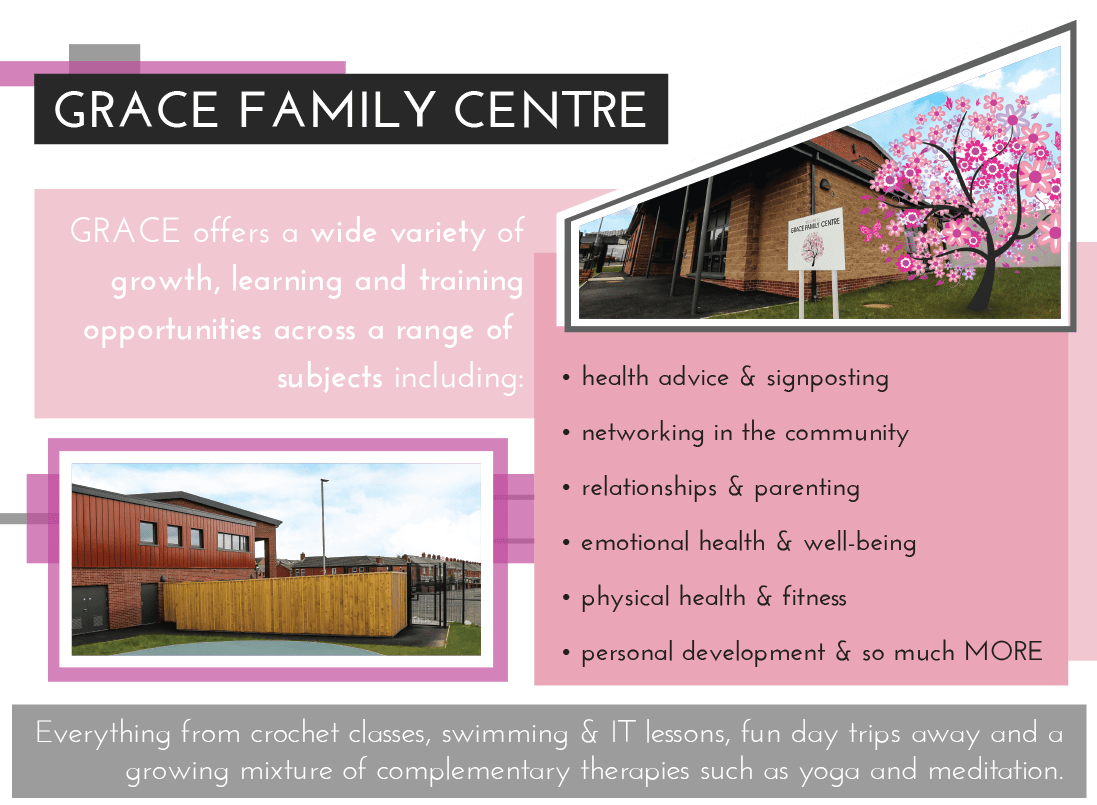 Connecting the community with strategic partners to improve the life-chances of all North Belfast residents through comprehensive programmes focused on improving health and well-being, social and economic development to create a positive environment in which all are proud to live, learn, play, and work.

An inclusive family hub at the heart of the community, providing the best possible start for individuals in terms of their health, wellbeing and life chances; forming the cornerstone of a strong, vibrant and thriving community.

1. A connected, resilient, and healthy community – build the capacity and skills of people in the community to help enable them to reach their full potential and enjoy long, healthy, active lives.
2. An inclusive, vibrant, and thriving hub – provide leadership, champion good relations, and create partnerships to ensure an engaging and inspiring programme of work and services are delivered for everyone in the community through a thriving family centre.
3. Informed, inspired, and integrated community – working in partnership, lead community engagement to improve health and well-being, social and economic development that will inspire positive communities to grow strong and vibrant, be inclusive and thrive.
4. Delivering change through a strong, sustainable infrastructure – build organisational capacity, agility, and sustainability to ensure GRACE delivers high quality services that meet the needs and improve the life-chances of local people.

Our work will be guided by our commitment to the following principles:
Growth
Resilience
Adaptability
Commitment
Equality
GRACE Women's Development Limited has a board of Directors who meet on a monthly basis and are responsible for the strategic direction and running of the Charity. In delivering the Objectives of the Charity a Centre Manager is appointed by the Directors to manage the day to day operations of the Charity and this person is supported by other members of staff and volunteers.
Trustee Board Members
Shauneen Baker
Maureen Doherty
Janine Magee
Ethna Glover
Marie McVeigh
Conor Maskey
Linda McGuinness
Staff Team
Sally Smyth (Centre Manager)
Colette McCann (Childcare Supervisor/Family Support)
Mary McGarrigle (Financial Administrator)
Volunteers
Jennifer Hogg
Marie Hogg
Treasa Lavery
Claire Shields
Cora Smyth
Maeve Murphy
Mary Davey
Cathy McDermott
Charity no. 104947 | Company no. 614237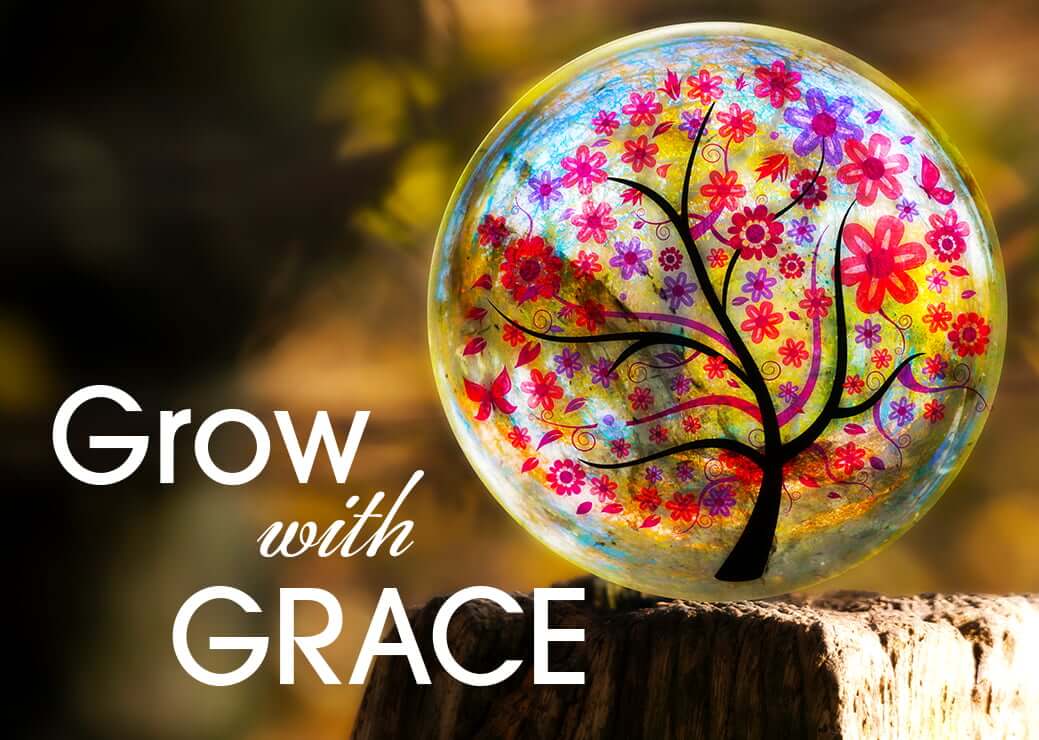 GRACE Women's Group was my springboard into educational and personal development. They where with me every step of the way, from providing childcare to delivering worthwhile and interesting courses. They helped me prepare for the world of work and they gave me the confidence and support I needed to become a better parent. I've made lifelong friends and I am delighted that their services will continue to support and inspire the next generation of women.